The holiday of Christmas is approaching and, at the same time, concern is growing for the situation of the Covid19 pandemic. To allow everyone to buy their Christmas gifts in safety and comfort, we have decided to resume free home deliveries in Faenza and surroundings: you can view and choose the ceramics on our e-commerce www.ceramicafaenza.it and send us yours. requests on WhatsApp at 339 2192331, by email at info@lavecchiafaenza.it or by calling 0546 26357. In case of purchase, home delivery takes place safely and with the possibility of payment by debit card, credit card or cash.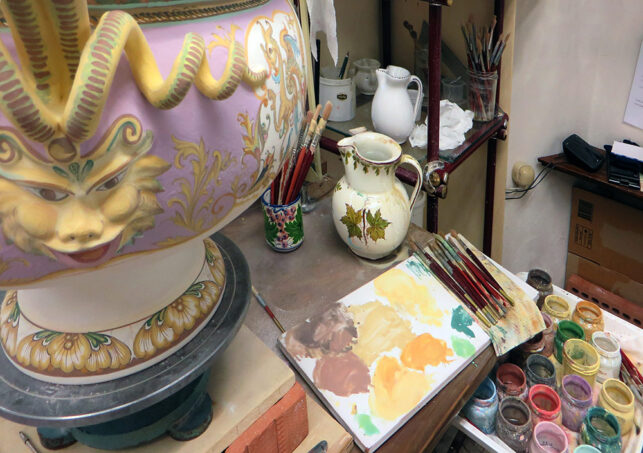 We remind you that we ship to the United States and other countries on request: a wide selection of our ceramics is available on our e-commerce www.ceramicafaenza.it, but it is always possible to contact us to request customizations or further information and availability.
Our stores in Faenza remain open in compliance with national and regional anti-Covid regulations on the following days:
La Vecchia Faenza – Via Sant'Ippolito 23/a
From Monday to Friday: 8.30-12.30 · 14.30-18.30
Saturday: 8.30-12.30 · 15.00-19.00
Laura Silvagni – Corso Garibaldi 12/a
From Monday to Friday: 8.30-12.30 · 15.30-19.00
Closed on Thursday afternoon.
We also receive by appointment.