With the weekend of the Immaculate one approaching, we are getting ready to enter the Christmas climate.
Faenza is ready to welcome you in its beautiful square already set up with the lights, each year different, and the Christmas tree placed next to the Monumental Fountain set up in a flowery meadow.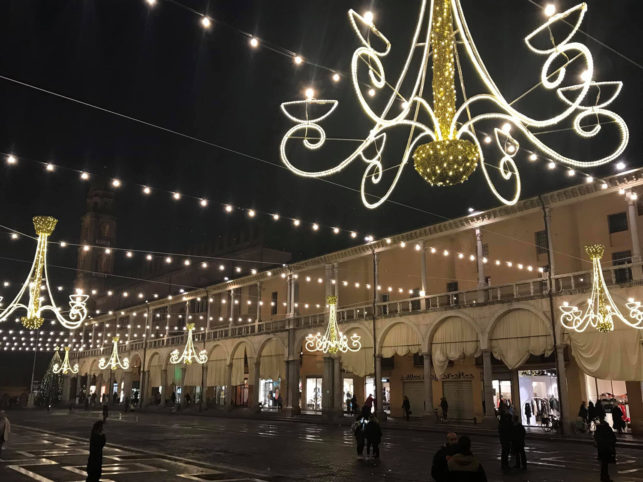 The center of Faenza also lives thanks to the initiatives of Faenza C'entro, the association to which La Vecchia Faenza – Laura Silvagni adheres. Numerous showcases will be animated with fables: from the classic Pinocchio, Snow White and Little Red Riding Hood to the "modern" fables of Frozen and the Aristocats.
Between a walk through shops and a cup of hot chocolate, December is also an opportunity to (re) discover the artistic ceramics.
Come and visit us in our stores in Corso Garibaldi 12 / A and Via Sant'Ippolito 23 / A, both near the square: we will show you the creations of this year and, to the curious, we will tell the story of Faenza majolica, from the methods processing at the birth of various decorative styles.
Entry to the shops is free; for any purchase, you will receive a gift certificate for two bottles of Caviro wine, as well as a delicious biscuit decorated in Pavona produced by the pastry shop Jolie.
Until Christmas we are also open on Sundays and holidays. For more information, see the calendar of our extraordinary Christmas openings.