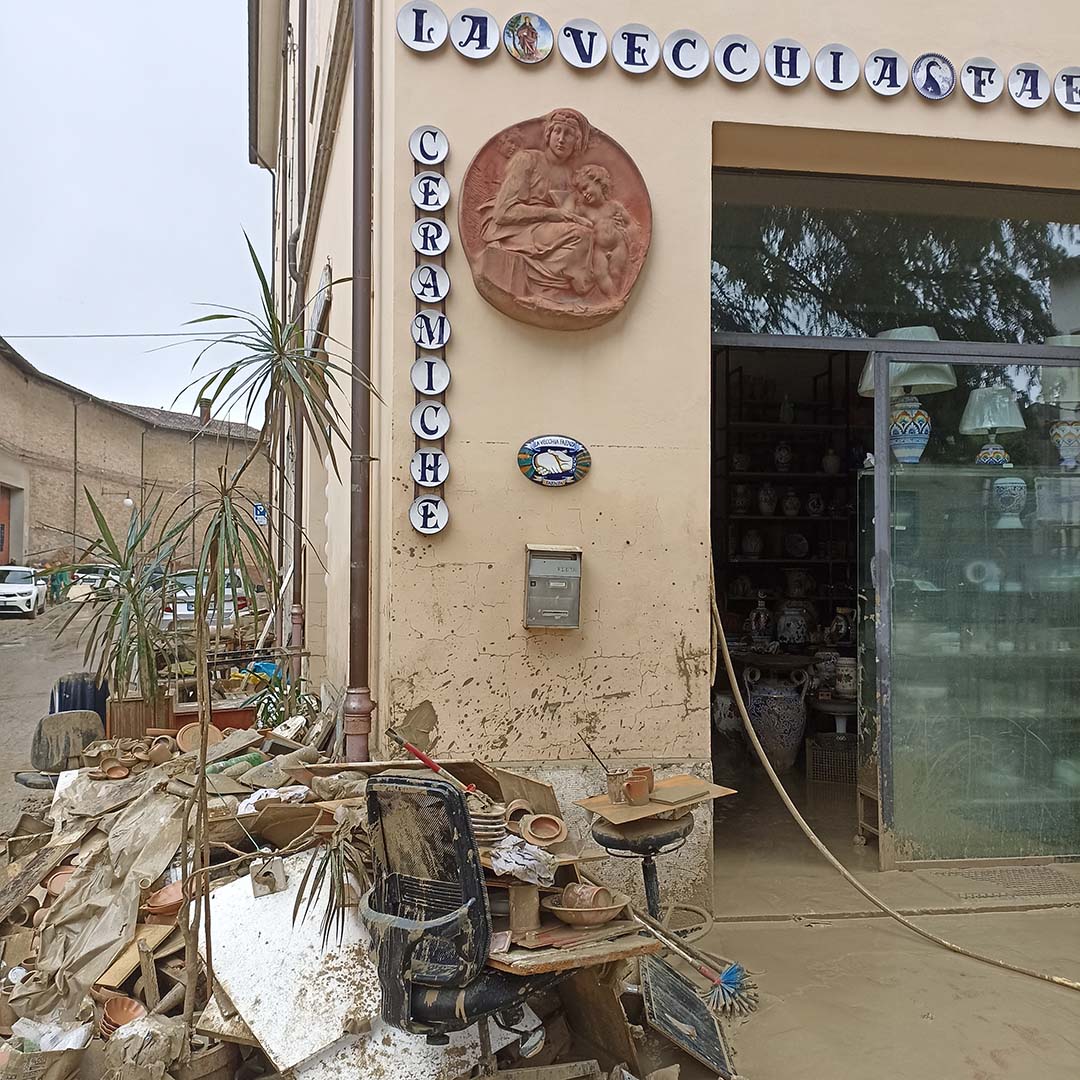 The tremendous flood that hit the whole of Romagna also hit Faenza hard and didn't spare our shops, where water and mud entered from 2 to 3 meters high.
Since 1967 my family and our employees have been carrying on the ancient tradition of Faenza majolica. Our shops weren't just our workplaces, we have always considered them a point of reference for the city, for tourists and enthusiasts, for the tradition of Faenza itself.
The laboratory and the two shops in the historic center of Faenza were seriously damaged, all the production equipment and materials were lost. Oggi per ripartire abbiamo bisogno anche del tuo aiuto. Your donation will help us renovate the premises and purchase new equipment and materials to start producing our beloved majolica again.
https://www.gofundme.com/f/aiuta-la-vecchia-faenza-dopo-lalluvione
A big thank you to those who want to contribute to our rebirth!
Thank you for all the help and support you are giving
We thank all those who are close to us right now and who are helping us in this very complex situation. Without the help of so many friends, relatives and unknown volunteers, we wouldn't have the strength to imagine, one day not too far away, starting to work again as before.