On Saturday, November 18, we celebrated the 50th anniversary of La Vecchia Faenza: a great achievement that we had the honor to celebrate together with the many authorities present and our customers, some coming from far away.
Your great participation has made us happy, even for this the party was wonderful!
The afternoon opened with the visit of the bishop of the diocese of Faenza-Modigliana, Monsignor Mario Toso, and continued with convivial moments of donuts and tarts, wines of the Campanacci farmhouse and oasted chestnuts of the Alpine.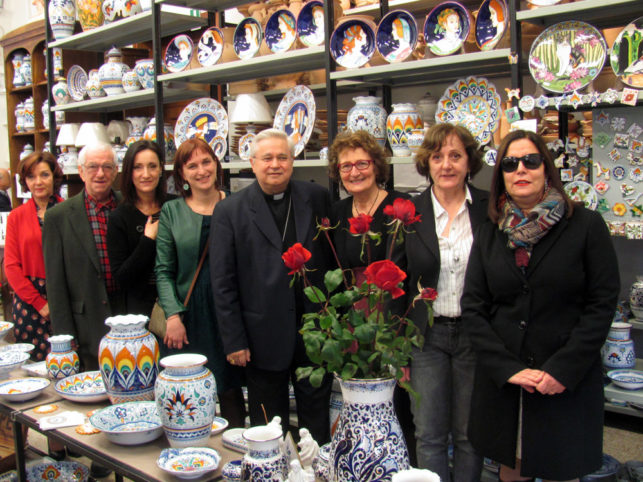 In the picture: the staff of La Vecchia Faenza with the bishop
The CNA has honored us a beautiful parchment to congratulate us for 50 years of business: it is proud to have us among its associates.

In the picture: Gino Suzzi and Laura Silvagni receive the CNA parchment
At 17 o'clock the Mayor of Faenza Giovanni Malpezzi gave a speech and toast with the participants. To seal the event the celebratory cake, decorated by our friend Paola in Palmetta style (a traditional style of Faenza ceramics).
For this occasion we gave the participants the book La Vecchia Faenza. 50 years of ceramics in the shop (Tipografia Faentina Editrice, Faenza 2017) with the tales of Gino, Laura, Elisa and our decorators. A book that is a way not to forget the past, but above all to celebrate the present, with the wish that the next 50th will be organized by our daughter Elisa!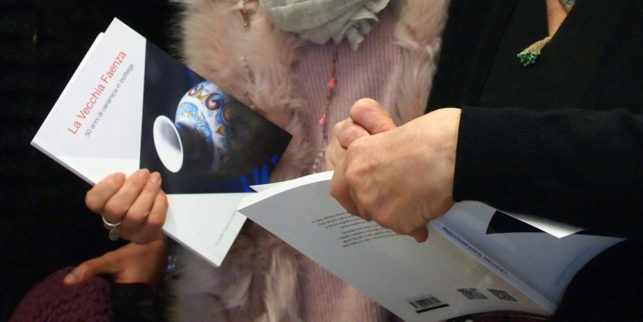 Gino Suzzi and her daughter Elisa sign the book to Deputy Mayor Massimo Isola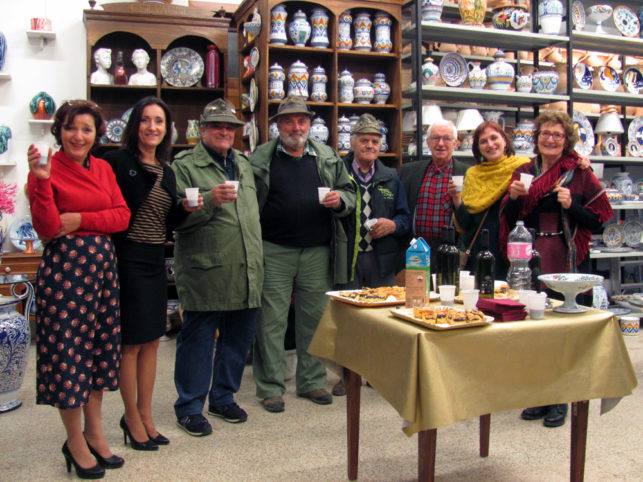 Toast with the Alpine