Ceramics for the home and office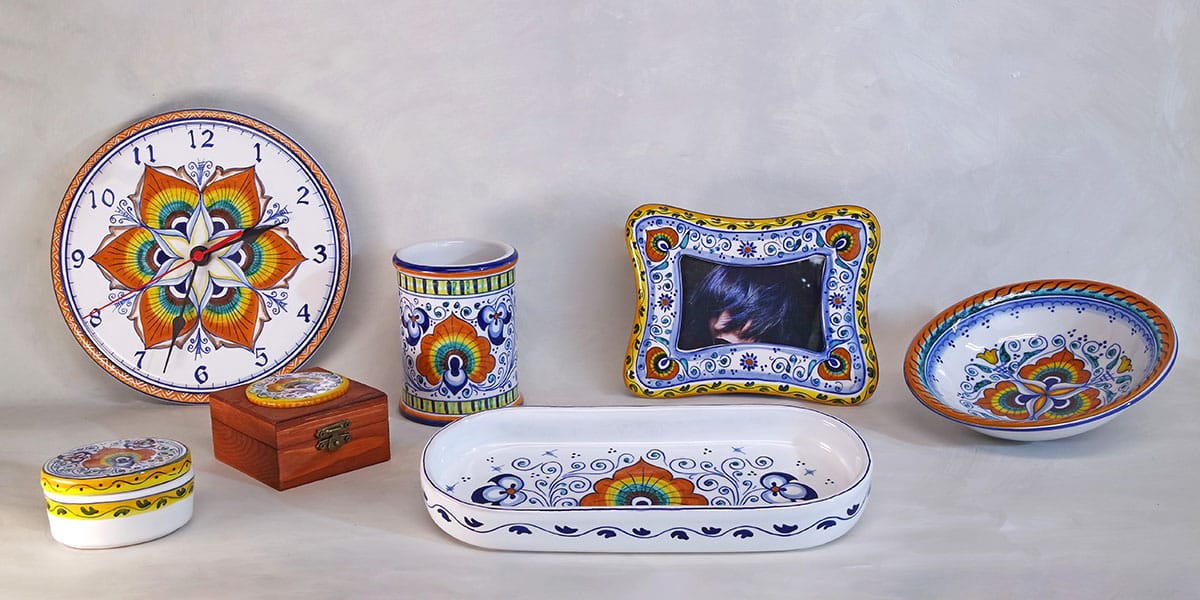 Our artistic ceramics for the home and office are furnishing accessories designed for the environments where you live and work: wall clocks, letter and document holders, desk photo frames, pen holders, ceramic or wooden boxes with ceramic plate, trays and bowls for business cards, candies and chocolates or small objects.
All hand painted according to the Faenza ceramic tradition
These are majolica objects hand decorated in our workshop in Faenza. The decorative styles are those of the Faenza tradition: the Garofano (carnation), the Peacock Feather Eye, the Melograno (pomegranate), the Persian Palmette.
Ceramic gifts customizable at will
These useful and decorative objects can be customized with dates and writings on the back or bottom and with logos, to make them perfect gifts for events, company conventions, parties and other occasions.
We are used to working on the customer's request and presenting them with a preview of the customized design, to then proceed with the ceramic decoration.
Ceramics for the home and office are on sale on our e-commerce CeramicaFaenza.it and in our workshops in Faenza.
To order one or more customized ceramics, contact us on +39 0546 26357 or by writing to info@lavecchiafaenza.it.